What is Sclerotherapy?
Sclerotherapy is an injection procedure primarily used to treat spider veins and small superficial varicose veins that frequently appear on the legs. There is no need for anesthesia, incisions or stitches; instead, a micro-needle is used to administer a sclerosant, or chemical solution, into the diseased vein. At the Vein Center of Arizona, under the expert guidance of Dr. Paul Larson, we use the sclerosant, Asclera®, for optimal results and patient comfort. Our patients are pleasantly surprised when they experience how painless modern sclerotherapy is.
Sclerotherapy is recommended for spider veins that are less than one millimeter in diameter, and uncomplicated varicose veins that are three millimeters or smaller in diameter. Because of their small size, these diseased veins are particularly receptive to sclerotherapy and patients are pleased with the smooth, clear skin that comes from this minimally invasive vein treatment.
How Does Sclerotherapy Work?
A micro-needle is used to inject Asclera® into the diseased vein. This sclerosant irritates the lining of the vein and causes the vessel to collapse and close. Blood flow is averted to nearby healthy veins, and over time the treated vein is reabsorbed by the body.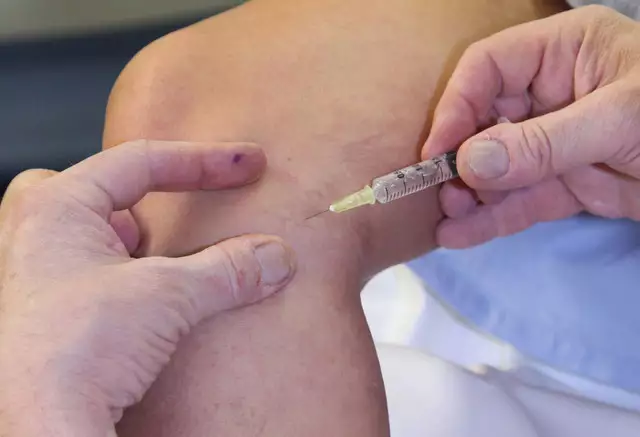 The Benefits of Sclerotherapy
Patients and doctors alike prefer sclerotherapy for the treatment of varicose and spider veins because the procedure is patient-friendly and minimally invasive with few side effects. The benefits of sclerotherapy include:
No anesthesia
No incisions or stitches
Low risk of complications or side effects
Performed in the comfort of our office
Quick procedure
Patient is immediately up and walking
Minimal downtime
Beautiful cosmetic results
No scarring
Eliminates pain, burning and swelling in the legs
Permanent results
Effective vein treatment for both men and women
Is Sclerotherapy Right for Me?
The minimally invasive nature of sclerotherapy makes it an effective treatment for most patients with spider veins or varicose veins. However, patients who are immobile, allergic to the sclerosant agent, have a history of deep vein thrombosis (DVT), have a blood clotting disorder or are pregnant or nursing should avoid sclerotherapy. During your consultation, Dr. Larson will review your health history and current health status to evaluate whether you are a candidate for this type of vein treatment.
The Sclerotherapy Procedure
Sclerotherapy is performed in the comfort of our office. Our caring team will help you get comfortable, with your legs slightly elevated. Once the treatment area is cleaned, Dr. Larson will select the appropriate concentration of Asclera® (polidocanol)—either .5% or 1%—that is best suited to treat your diseased vein(s). Next, a micro-needle is inserted just below the skin and into the diseased vein to administer Asclera® directly into the varicose or spider vein. You may feel a slight pinch or stinging sensation when the needle is inserted. After Dr. Larson removes the needle, he may apply pressure and massage the area to keep the injection site from bleeding and to disperse the sclerosant throughout the treated vein. Then, a small bandage is applied to the injection site and Dr. Larson will move on to the next diseased vein and replicate the process until all of the veins are treated. The entire sclerotherapy procedure takes approximately 30 minutes, depending on the number of veins being treated.
Recovery After Sclerotherapy
Immediately after your procedure, you will be encouraged to walk around our office and continue to walk regularly when you get home. Except for exercise, most patients return to their normal activities upon leaving our office. Strenuous lifting or intense exercise should be avoided for at least two weeks. We also recommend that you wear a compression garment on the treated leg for one to two weeks following your procedure to improve blood circulation, minimize swelling, provide support and promote healing. Finally, limit your sun exposure to avoid developing scars at the injection sites or dark spots across the treatment area.
Is Sclerotherapy Safe?
There are risks associated with any medical treatment or procedure. Choosing a skilled doctor is the first step toward ensuring a safe and successful outcome. Also, because sclerotherapy is minimally invasive, there is less risk to the patient. However, some patients may experience minor side effects that usually resolve quickly, including:
Stinging
Swelling
Bruising
Itching
Inflammation
Skin discoloration
Raised red patches around the injection sites
Although rare, more severe complications can occur, such as blood clots in the treated veins, open sores at the injection sites, an allergic reaction to the sclerosant or cutaneous necrosis (skin death). Our caring team is always available if you have any questions or concerns following your sclerotherapy procedure.
This is an in-office treatment used to eliminate "spider veins" – tiny purple and red veins on the surface of the skin. Using a micro-needle, a special medication is injected into the unsightly vessels causing them to close and ultimately fade and disappear. There is minimal to no discomfort with this treatment and no downtime.
Dr. Larson uses Asclera in concentrations of .5% and 1%. Asclera (polidocanol) is preferred by patients over both STS and traditional saline.
Unsuccessful sclerotherapy in the past could indicate that other larger veins may need to be treated first.
Permanent Results
Results vary by patient and the degree of vein disease progression, underlying circulation problems, the size of your spider or varicose veins and the number of diseased veins being treated. However, most of our patients achieve fantastic results from sclerotherapy. For example, if spider veins or small varicose veins were treated, you can expect to feel immediate relief from leg pain, and you should see the treated veins completely disappear in three to six weeks. Larger varicose veins may take up to four months to resolve completely. Most patients achieve permanent, beautiful results with just two or three sclerotherapy treatment sessions. Please note that sclerotherapy will not stop future varicose or spider veins from developing.
Choosing the Best Care for Your Veins
Your search for a quality vein specialist has brought you here. You can rest assured that you will receive the best possible care from the Vein Care Center of Arizona, under the expert leadership of Dr. Larson. Dr. Larson is board-certified by the American Board of Venous and Lymphatic Medicine, is a trained anesthesiologist and received the Registered Phlebology Sonographer credential. His expertise in vein disease, vein treatment and pain management amounts to the best and most comfortable care for your vein procedure.
If you live in Yuma or the surrounding area and want to learn how sclerotherapy can eliminate your varicose and spider veins, free you of leg pain and give you a new lease on life, fill out this form or call us today at (928) 726-8346 to schedule your consultation with Dr. Larson.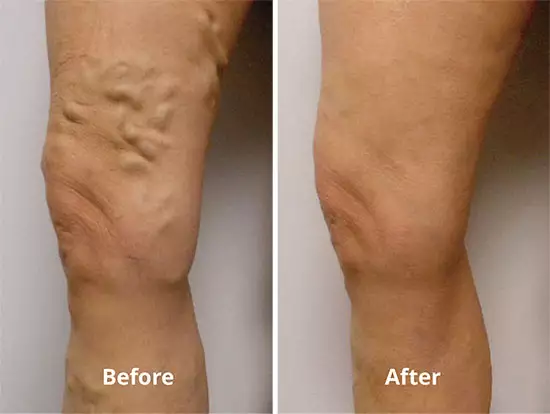 Real Results.
See results from Vein Treatments in our Before and After Gallery.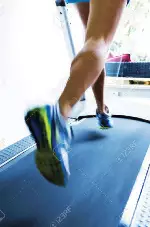 "I can now endure intense cardio and leg workouts, and it does feel like I've been given a new set of legs."