Varicose and Spider Vein Treatment in Yuma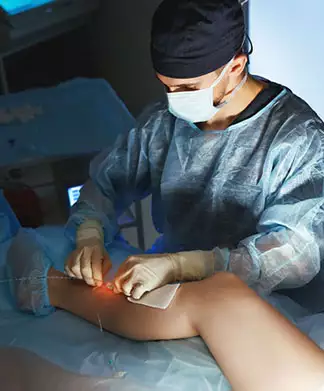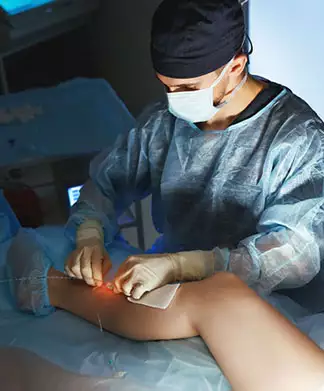 Many people are unaware that treatment for vein disease is covered by Insurance.
When performed for medical reasons, treatment for venous disease  is covered by most insurance companies. The first line of treatment is endovenous ablation, laser ablation or chemical ablation (VenaSeal). Second line treatment options include phlebectomy, foam sclerotherapy, Varithena as well as visible sclerotherapy. Dr. Paul Larson will create a plan that is specific for your vein condition and disease state.  Better treatment options equal better results.
A requirement of many insurance companies including Medicare and Medicaid is a conservative trial period. This consist of wearing support hose or support socks for a period of 6 to 12 weeks. In the Arizona heat this may be difficult, however the attempt to wear support hose is required to be documented in your medical record.
The symptoms of the venous disease include leg pain, leg swelling, itchy achy legs, restless leg syndrome, skin discoloration, stasis dermatitis, heaviness in the legs and swelling of the ankles. Many patients suffer from the venous disease but are not aware. To find out if you may have medically treatable vein disease take our online vein quiz or call us and schedule your free vein screening today.
The vein specialists team at the Vein Center of Arizona will walk you through the diagnostic, clinical as well as explain your insurance benefits.  90% of vein treatment is covered by major insurance companies including but not limited to Medicare, Medicaid, BCBS, United Healthcare, Aetna, Cigna, Tricare and others. As with any specialty in medicine we advise checking with your insurance company to determine which treatment options they cover. Insurance usually does not cover support hose.  If you have any questions we are here for you.
The treatment of primary venous diseaes has a very positive impact on patients lives. Vein disease can become debilitating as you age and the earlier the treatment the better a patients long term vascular health and lifestyle.